Follow Us!
Unfortunately, many of our neighbors in Houston have flood damage. They will have to file a claim with FEMA for flood damage, some for the first time. As part of our Ask a Houston Bookkeeper series we are going to help them by offering FEMA guidance for flood damage during Hurricane Harvey.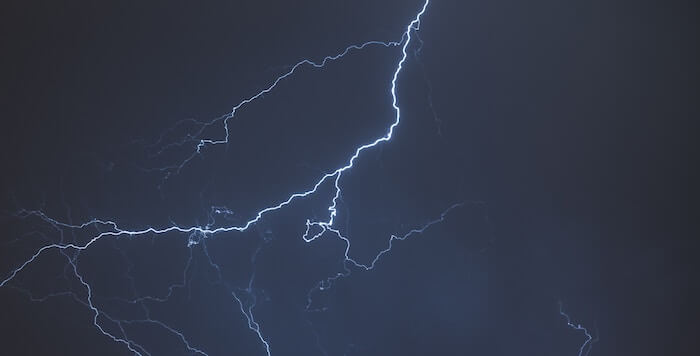 For this purpose, we will be interviewing someone who knows the process well, our friend Mario Fabry from AMCAP. He has counseled flood victims into new homes, as well as suffered flood damage here in Houston himself.
Items You Can Claim With FEMA
"It depends on what kind of coverage you have. There is content coverage, dwelling coverage, and both," says Mario.
FEMA Content Coverage is officially known as Coverage B – Personal Property. It covers items that are in the property during the time of the flood. "It's basically the items in the house you take when you move. It includes clothes, furniture, rugs, electronics, personal items, etc. Sometimes it may even include the refrigerator. Basically anything you normally take from a house when you move are covered here."
"Dwelling coverage is for items in the house that are 'fixed.' Common dwelling items that need to be replaced after a flood are flooring, sheetrock/walls, insulation, air conditioners. If the water goes up far enough, FEMA can also cover fixed appliances and electrical wiring, outlets, etc. Anything that gets wet during the flood is covered if there is damage to it. Dwelling also covers the cost to remove all the damaged items. FEMA does not cover damage to the roof unless it was actually touched by the flood waters."
What FEMA Does Not Cover
"Nothing in the yard is covered, such as the fence. Not plants or shrubs. Patios and decks aren't covered including any furniture, lighting, or other exterior feature. A grill or BBQ pit is not covered if it is in the yard, but it is covered if it is in the garage. And yes, garage items like tools are covered. The cars are not as they should be protected by auto insurance. Foundation damage may be covered by FEMA but it isn't common during floods."
Uncommon FEMA Guidance for Flood Damage
When asked what else property owners should know Mario answered, "If the water gets in your kitchen, only the bottom cabinets are covered. Even if they are old with no way to match the existing upper cabinets. Countertops that came into contact with the water are usually reused. No reimbursement is given with the exception of if the counter breaks during renovation. A supplemental claim can be filed if it does."
"Anyone who gets more than a few inches of water may have the drywall from 4 feet up covered. This is because sheetrock is made in 4 feet by 8 feet slabs. Keep this in mind when removing it."
FEMA Process Guidance for Flood Damage
"First file a claim with FEMA," says Mario. "They will send their own adjuster to assess the damage. They inventory everything that was damaged and give you sheet with the estimate cost to address every item. You can ask for a flood advocate if you have an issue with the final tally. The advocate gets paid a percent of what you get should FEMA recalculate their payout."
"You can get a second opinion from FEMA if a speciality adjuster is needed. For example, I saw damage to my moisture barrier after the flood and reported it to FEMA. They sent an engineer to confirm this because they had to remove the façade of the house. Mine was brick, but the same goes for siding, stucco, etc. The façade was ultimately replaced. Similar disputes can happen. FEMA could send another adjuster in these cases."
FEMA's first check for the damages came about 3 weeks after I saw their adjuster. It covered about half the damage for the content. I was issued about three or four checks total during the process. It was four months before I received the final check."
FEMA Guidance for Flood Damage During Hurricane Harvey
If you live in Houston and need bookkeeping to help keep up with your business after a bout with FEMA, feel free to contact us for to learn more on how we can help.
Share Away!