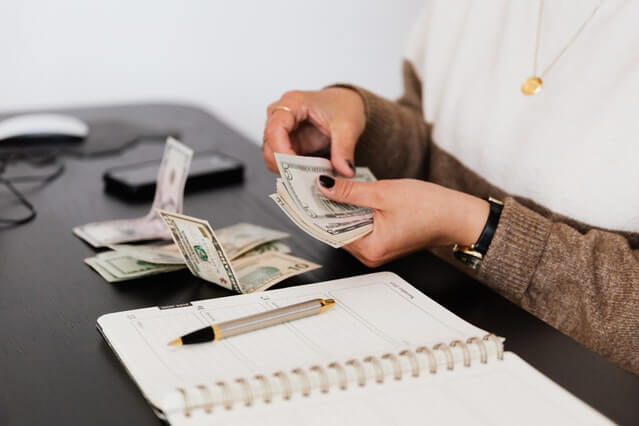 Having a payroll that is both correct and done on time is an essential part of running your business. If you have a small to mid-sized business with many employees, keeping up with pay can be difficult.
You may be assigning the task to an administrator who is unfamiliar with the practice. Payroll may always be on your mind but is truly never done. Even managing what each employee is paid can be a time-consuming process. An inaccuracy or lapse in payroll can be devastating for your business.
We are experts in managing payroll needs. B&J Bookkeeping offers a reasonable Houston payroll services for a variety of payroll services. Our ultimate goal is to help you get you back to handling and expanding your business.
What we offer
Our Houston payroll services make sure your monetary needs are met on time, each time. In addition, we streamline the entire payroll process and have accurate data ready for your review. With no two businesses operating the same, we also have the flexibility to meet your needs. This is true whether you just began a startup or have been around for decades. Our experience allows us to offer a variety of options to meet your needs, rather than a "one size fits all" solution.
Why Choose Our Payroll Services
Our clients have been shown to improve productivity and reduce administration costs by letting us handle the books. Your payroll is always handled in-house. We never outsource our services to other companies. When you call us, you get us and may speak directly to your payroll manager.
A few of our payroll service benefits include:
Management of payroll and employee data including wages, income tax, Social Security, Medicare, withholdings, and more.
The ability to make changes instantly such as handing out raises or eliminating pay for those who have terminated employment.
No software or products to download. We do all the work for you by simply taking in your information and processing it accordingly.
Reports on payroll available upon request.
Option to utilize payroll tools such as direct deposit, paper checks, or a combination of the two.
Personalized services give you the option to speak to one of our payroll professionals immediately. A superior choice to filling out forms or being put on hold for a representative.
Full payroll services available which can include bookkeeping, tax preparation, retirement contributions, financial statements, accounts receivable and payable, and more.
Did you know that in Houston and all of Texas everyone who performs a service for compensation are considered employees?
Our services ensure that all your employees are paid on time. We can also set up alerts and keep an eye on the books, should payroll funds be in jeopardy.
Payroll Taxes
Our job is to keep up with the latest technology and changes in payroll. We can digitally pay your taxes and even file tax returns with the best possible outcome. The IRS is not forgiving when it comes to late or inaccurate payments. If you are finding it harder and harder to meet your deadlines, an expert payroll service can pay for itself. This is especially true if we keep you from penalties, fees, and more.
Our long-standing relationships are essential to our practice. At B&J Bookkeeping, we strive to provide the best payroll services for each and every client.
Houston Payroll Services
If you live in Houston or the surrounding areas, give us a call at (281) 894-6494 or send an email to info@houstonbookkeeper.net to get answers to your questions about or payroll services.