Follow Us!
A few years ago we shared out best bookkeeping tips on 5 New Year's Resolutions You Should Make when it comes to your wallet. What better time to do the same with the new year only days away? So if your New Year's resolutions to lose weight and exercise more haven't panned out, why not make a few with your bottom line's best interest?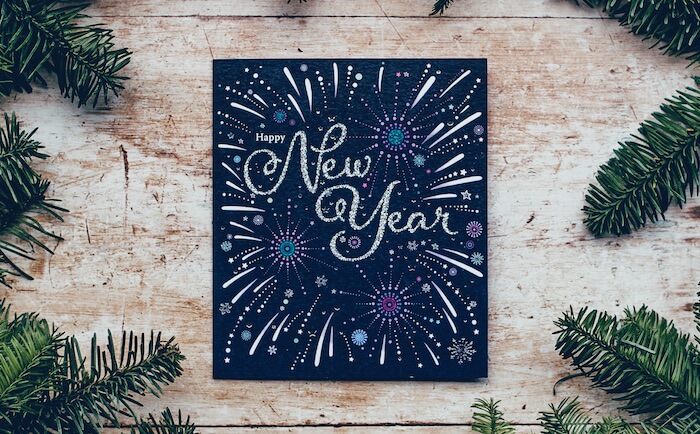 1. Invest
New year, new president, new way of thinking. The jump in the stock market was not missed on us during the election period. We also think it would be a shame for those of you with even a little extra disposable income to let the opportunity pass. If all this new building is actually taking place, then a good place to research investing in is construction equipment, supplies, and the like.
Need an even hotter tip than that? Check out this one from The Motley Fool on two well known stocks that are presumed to pay off soon.
Bookkeeping Tip & Disclaimer: Of course, investing comes with risk, so never invest in anything without considering all the risks and rewards.
2. Create an Emergency Fund
Another great thing to do if you have a little extra income to play with is to create an emergency fund. This is the fund that would be accessed should an emergency arise in your home, health, or any other sudden expense. It may seem like a pain, but when considering how much interest a quickie loan has, it can be a far better option. These types of quick loans can come with anywhere from 10% to 20% interest, not to mention fees, and crazy high late penalties should you make a payment even one day late.
3. Save Big With a Budget
Even if you have all the money in the world, a budget is still necessary. It can help you know how much is going in and going out. We call it a bookkeeping service, and you may choose to hire a professional or go it alone. Why do we think this is such a good idea? Read this story on CNN Money.
It revolves around an information technology worker who developed and managed a budget with which to save an incredible $30,000 in three years without an extra hour of work. He simply developed and stuck to it using a spreadsheet.
4. Refinance
With interest rates set to rise in the near future, the time to refinance your home is now. Not that you can't do it next year, but the rates will be higher. A refinance will come with a cost up front, but if you plan to stay in your home, it can and will pay off in the long term.
Need help or have questions on how to refinance your home? If you live in Houston or Texas, give our Loan Officer of Choice a call to learn if a refinance is right for you.
5. Read More (About Money)
Even if you hate reading, you'll hate it less if it gets you money. There are tons of books out there promising to help you get rich, so choose wisely. As a good bookkeeping tip, we recommend:
The ONE Thing by Gary Keller – This bestseller was ranked number 1 on the Amazon list for best personal finance books of 2016. People across the globe are incorporating this this simple concept to focus on what matters most in their lives that involves how to get more and less at the same time.
I Will Teach You to be Rich by Ramit Sethi – It remains a popular choice for a reason. His six week program is a sort of diet for your pocket book on how to have it all. We also love the tagline of "for a generation that's materially ambitious yet financially clueless." It is targeted towards the 20 to 35 year old range, but it is massively useful for all age groups with a few tweaks.
But of course, if you have your own favorite finance books, feel free to pursue reading them in the New Year.
Bookkeeping Tips in Houston
Do you suspect your business or family could be doing more with their money? Do you want to plan for a better financial future and present? Contact us today to see how we can help you invest and save like never before.
Share Away!